The applications of Powerhouse technology are limitless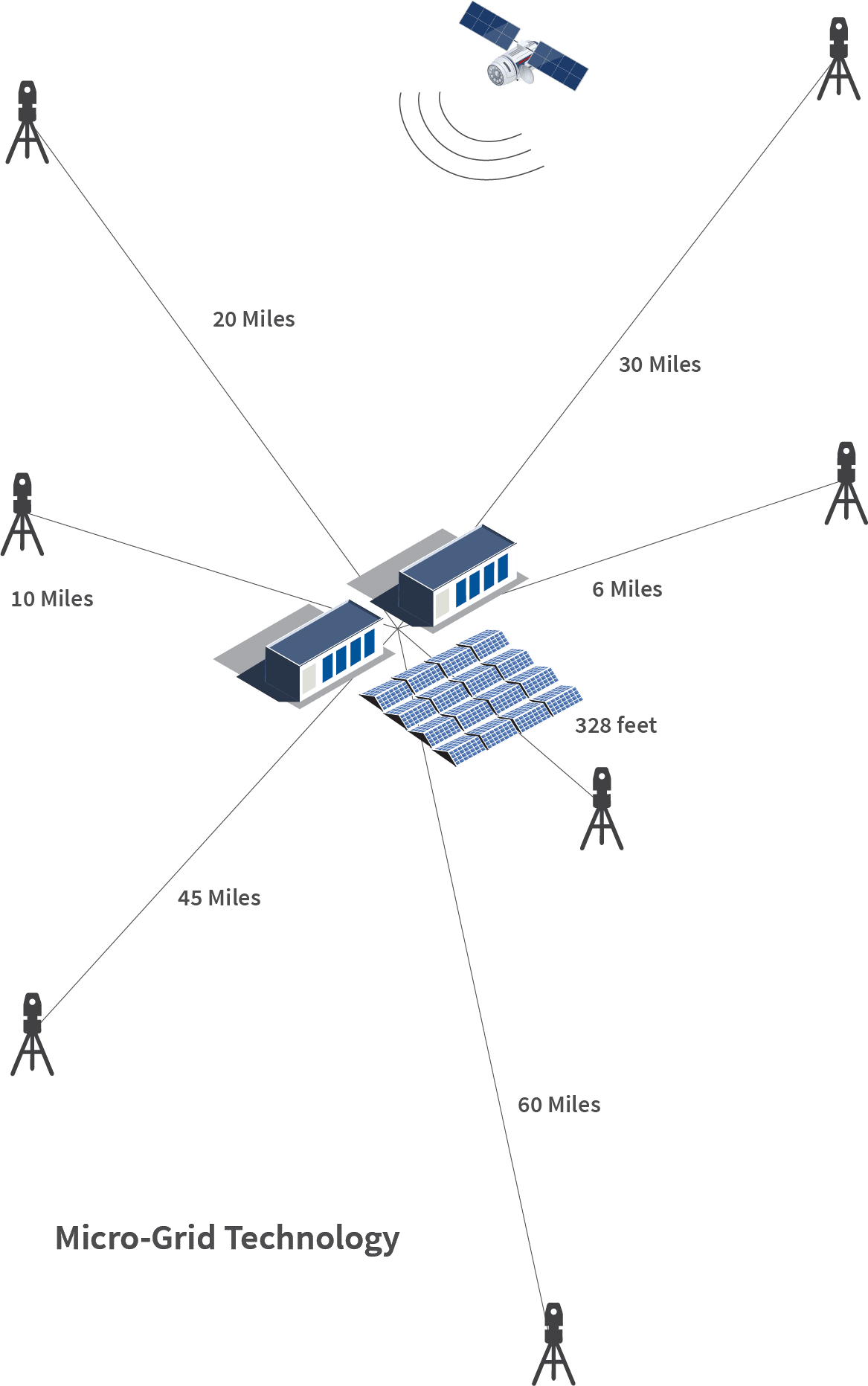 Micro-Grid Technology
Power from solar or other renewable sources delivers electricity to
mission-critical operations. This is the perfect solution for off-grid or
micro-grid remote power generation.
For industrial applications, Powerhouse fills the perfect gap for diesel
generator replacement with clean energy, and can be mobilised and
demobilised to different sites with complete flexibility.
For communities at the end of the grid, Powerhouse can generate clean
power with complete reliability.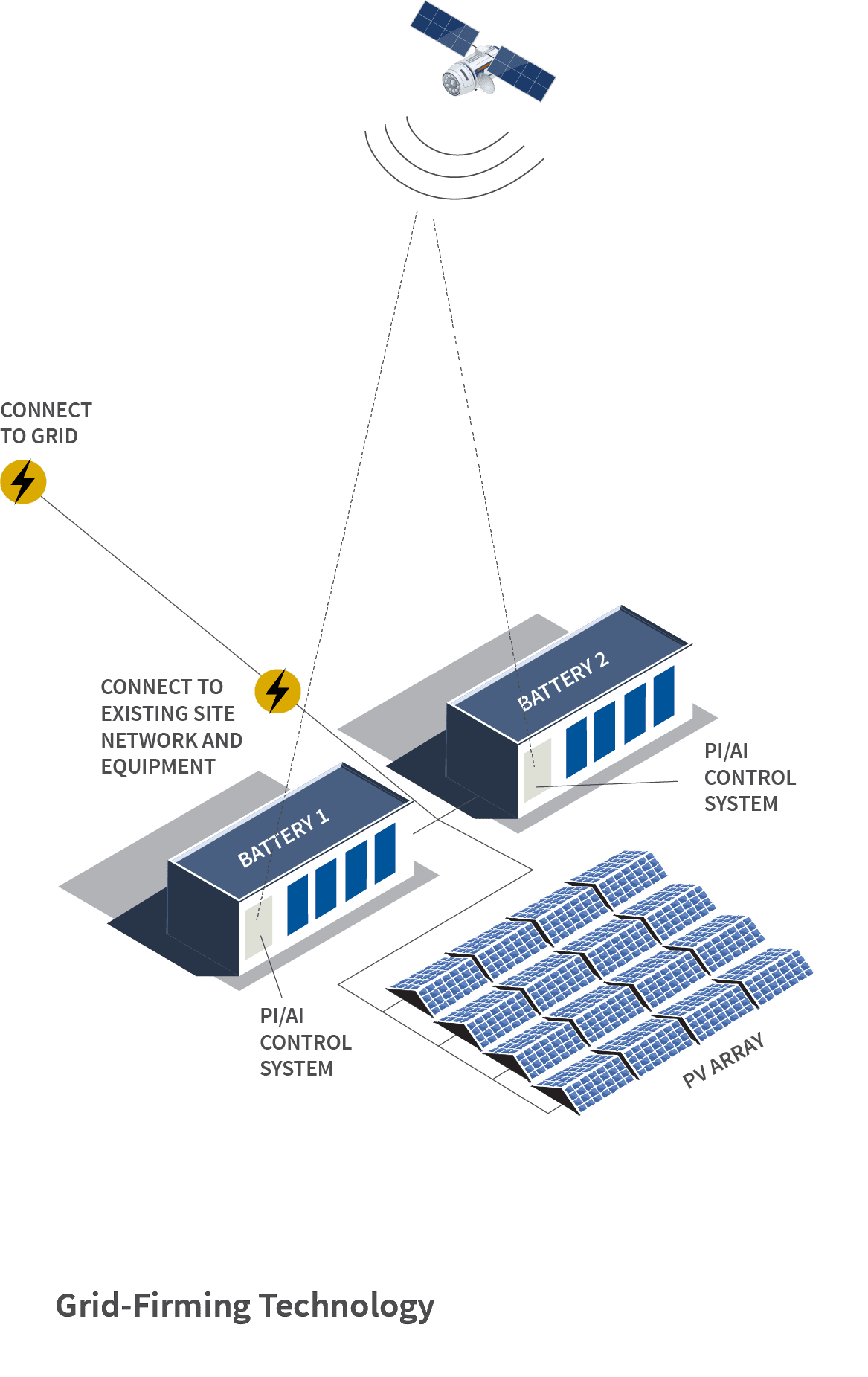 Grid-Firming Technology
Powerhouse technology is also an adaptable solution for supplying
renewable energy into the grid at an industrial scale. This can
significantly reduce emissions and modernize the grid.
Powerhouse fits a wide-range of critical market applications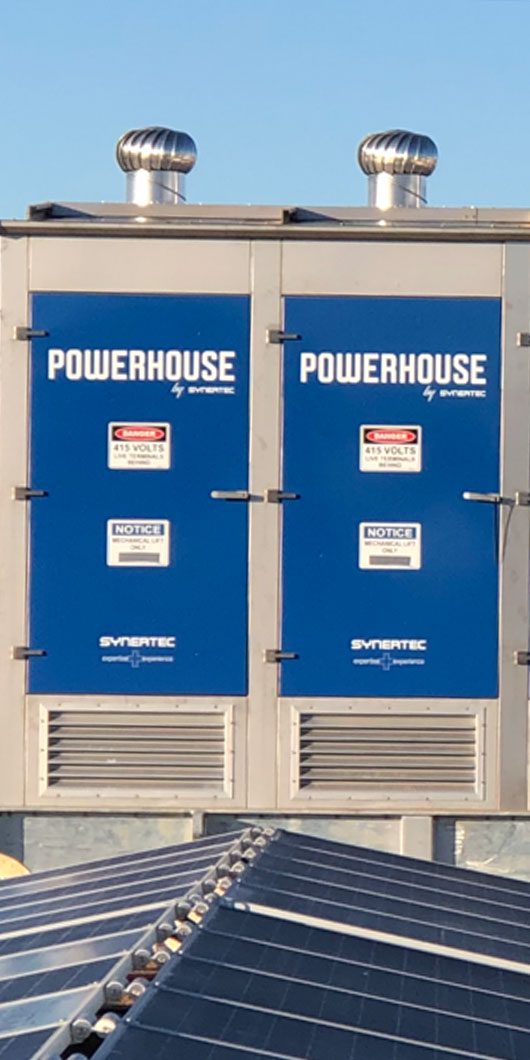 Many energy-intensive sectors can leverage the advanced control system, novel modular
design, rapid deployment, and flexible functionality. Our build-own-operate model and
team of experienced engineers empower Synertec to customize Powerhouse to fit the
exact energy needs of companies, communities, and governments across many use cases.
OIL & GAS
Powerhouse was field proven to support Santos remote coal seam gas (CSG)
operations, to save a quarter of a million tonnes of carbon emissions at scale.
MINING
Similar to applications in oil & gas, Powerhouse is a proven way for mining
companies to reduce emissions in the pursuit of Net Zero.
COMMUNITY BATTERY
Powerhouse enables municipalities and communities to store, regulate and use
renewable energy 24/7.
MANUFACTURING
Without paying a green premium, manufacturers can leverage Synertec to reduce
power expense, often with the help of incentives.
AGRICULTURE
With remote continuous power, Powerhouse can reliably power many aspects of
operations including water pumps, irrigation and refrigeration.
DATA CENTERS
Powerhouse provides insular grid capabilities that offer security in times of
main-grid blackouts and unexpected events.